With high definition cameras on our cell phones, video viewing platforms like YouTube and Vimeo and an unquenching thirst for original content, authentic characters and plots related specifically to people of color, it is easier now than ever before for young filmmakers to go around Hollywood and find their own stardom.
As an aspiring filmmaker, I know that shooting a short can, in some ways, be more challenging than making features due to constraints and restrictions.
However, creating a short can, if done exquisitely, earn the filmmaker free publicity, useful critiques and the ability to say "I made something without waiting for someone to hand it to me."
With easy access to research, tutorials and by using the tools already under one's nose, creating a film only requires sheer will.
No more waiting to hear back from movie execs after sending that hard copy of your spec script to production companies via snail mail.
Black directors are shifting the narrative in filmmaking, trailblazing with content on streaming services, and getting the glory at international film festivals. There is more to watch than what is featured in theaters these days.
Here are seven short films by black auteurs who are taking the industry of short cinematic escapes by storm.
1. Royal by Flying Lotus (2016)
Flying Lotus has proven himself a quadruple-threat by adding the title "filmmaker" to his creative artillery. The 33-year-old music producer from LA made his directorial debut in 2016 at Sundance's NEXT Fest with his short film Royal which Lotus called "an awkward love story that's definitely not for the kiddies."
Pitchfork shared the preview, and the trailer for Lotus' first feature film, Kuso, is out as well:
2. Pumzi by Wanuri Kahiu (2009)
It is indeed a rarity to find Afrofuturism depicted in films. Needless to say, Ryan Coogler's Black Panther will be the first major studio movie with black actors in a futuristic utopian Africa.
Outside of the studio system, however, Kenyan director Wanuir Kahiu is debunking the myth that black sci-fi does not exist or make waves with her stunning short Pumzi.
3. Process by Kahlil Joseph (2017)
Kahlil Joseph quenched our thirst for awe-inspiring and unmatched visuals as one of the directors behind Beyonce's Lemonade.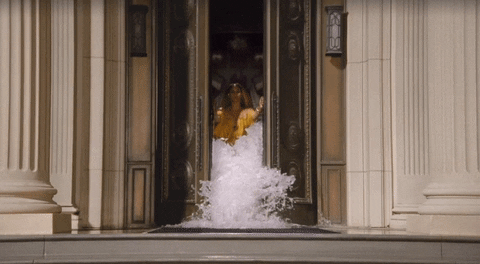 Now Joseph is serving up another visual masterpiece with Process, a beguiling short film released in March via Apple Music. The short is a companion piece to the Sampha's album by the same name.
From Morden, to Freetown, Sierra Leone.

Process: A film by Kahlil Joseph, coming March 2017, only on @AppleMusic


— Sampha (@sampha) February 2, 2017
4. Music Is My Mistress by Kahlil Joseph (2017)
Yes, we're putting Kahlil Joseph on our list twice. It's not our fault he's done so much good stuff lately.
Anyway, the "good kid, m A A d city" director marries his love of music videos and short film with his piece Music Is My Mistress. The short features Jesse Williams and Tracee Ellis Ross.
5. Amelia's Closet by Halima Lucas (2016)
The American Black Film Festival is the "nation's largest gathering of black film and television enthusiasts." So it was nothing short of amazing when director Halima Lucas watched her tale of black girl magic and young black female empowerment grace the silver screen and win the 2017 HBO Short Film Award.
Once you watch it, you'll see why it has done so well.
6. Know The Ledge by Ibra Ake (2017)
Who says short films have to have extensive dialogue or some deep, preachy message behind it?
Photographer and frequent Childish Gambino collaborator Ibra Ake gives a whole new meaning to #carefreeblackkids in his short Know the Ledge. The tale follows a black couple as they spend their first day together on the streets of South Central Los Angeles. See the radiant, pastel imagery below.
7. This Time by Reagan Gomez-Preston (2014)
We best know Reagan Gomez-Preston as a television sensation for her roles as Zaria on The Parent 'Hood and Nina Duberly on Smart Guy. Now the actress turned filmmaker is shaking up things behind the camera. Her popular YouTube web series, Almost Home, has racked up those views. Before you watch that though, check out the gripping love story she's created with This Time.
What are some of your favorite under-the-radar shorts by black filmmakers? Did your faves make our list?
This post was originally posted on Blavity by Tatiana W.