Tessa Thompson has been killing the game lately, getting all the praise and rightfully so.
In a feature for HuffPost diving into how Hollywood's biggest recent films were cast, it was revealed that Thompson shot Thor: Ragnarok on weekend breaks from Sorry to Bother You. 
Because of Sorry to Bother You, Thompson had dyed her short hair neon orange and Ragnarok had already wrapped principal photography besides the weekends.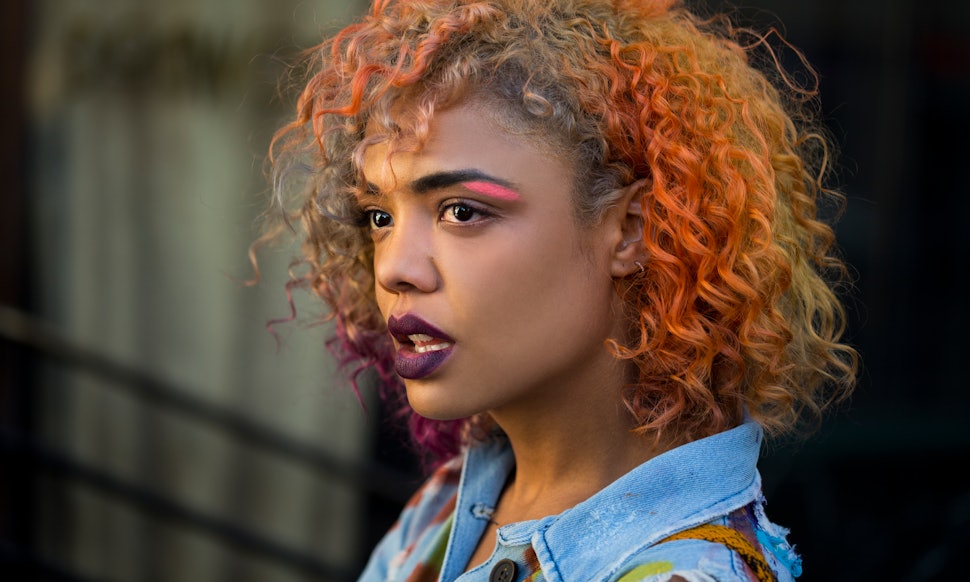 Photo: Annapurna
According to Sorry to Bother You's director, Boots Riley, Marvel had to pay a pretty penny for a wig for Thompson to shoot in!
HuffPost says, "In order to do the movies concurrently, writer-director Boots Riley said, Disney had to make Thompson a wig that cost ― wait for it ― $10,000. The Marvel parent company was apparently none too happy about the situation, even if that sum is tiny in light of Ragnarok's reported $180 million budget. Riley later apologized to Ragnarok director Taika Waititi, who insisted he was cool with it. "He was like, 'It's not my money!'"
Riley also revealed in the interview that Thompson's agents said she would only do the film "offer-only," which is an industry term used for veteran actors who no longer audition for roles. He said Thomspon didn't know that her reps were doing an "offer-only," and she got on Skype to do a scene with Lakeith Stanfield, to which Riley said,  "There was fire on that laptop screen."