Shadow & Act sat down with television executive Lori Hall. She is currently an SVP at TV One, and her prior work includes stints at UP and Turner Broadcasting.
Hall talked with us about emerging forms of media, the keys to going viral and how you can get yourself and your television project noticed.
Note: This interview has been condensed and edited for clarity.
---
As the SVP of Consumer Marketing and Creative Services what's your day-to-day process look like?
On a day-to-day basis, I am responsible for leading the strategy as well as the creative execution of all of our consumer marketing campaigns and efforts. My job is to reach consumers and who can be a potential viewer. I tell them all about our programming and get them to the table to watch. That covers on-air promos. I oversee that team and the team that does digital and social media, and I also oversee a straight consumer team for the media plans and creative material.
Do you think nowadays people are gravitating toward more digital media or is there still the same energy for traditional forms?
I'm a firm believer in a multi-platform media mix. I love digital and social media; I think that is the way of the future. People find their news there first a lot of times. But I do believe that you need a different variety of different media in order to target people effectively in their daily lifestyle. People still love TV, and I don't mean on a TV screen, but just content in general. Wherever and whenever you watch it, people are still addicted to shows and movies. You don't just sit on your phone all day (although a lot of us do), so we need to target people differently.
What was your very first job in the industry and what did you gain from it?
I have an interesting backstory. I went to college for radio/tv/film, so I was doing production. Once I realized I probably wouldn't be Steven Spielberg after I graduated, I went to law school. I never wanted to be a lawyer, but I did it. I went for a semester at Vanderbilt Law and knew it was absolutely not for me. This was hard for me because as an A-type person, it is hard to quit something. It wasn't my testimony. I had to learn when to quit. If you're going to quit at something, quit fast.
When I decided to quit, I asked myself, what would I do for free? I went to Craigslist and saw an unpaid/volunteer job for a Christian movie set for a church in Atlanta. So my first job was a production assistant, overseeing what essentially was the snack table on this set.  But I was the best little PA for snacks you'd ever see (laughs).
After some other production jobs, I went to Turner Broadcasting (TBS and TNT) and I stayed there for nine years, where I launched Tyler Perry's TV shows. I got that opportunity as a coordinator. They asked did I want to do it. The SVP of Marketing and I launched the show locally and it did so well, the president of TBS at the time decided to make it a national show. I was 24 and the president of TBS/TNT was proud of me. From then, I worked hand-in-hand with Tyler and his team. He was so lovely to work with. I owe him the world because he made people stand up and notice me. He always tossed it to me and gave me the floor to speak.
How does it feel to have a hand in these massively popular shows, one of which has the most episodes of any show ever with a black cast?  If that's not in the Guinness Book of World Records, it needs to be!
It feels amazing to be a part of something like that. I got a bird's eye view and I got to work with the syndicators of the shows. I got to see it from all aspects. coming up through the game, everybody believed in me as much as I believed in myself. I got a lot of responsibility at an early age and just knowing I am a part of that history is phenomenal.
I relate it to a Steve Jobs quote, "You can't connect the dots looking forward; you can only connect them looking backwards. So you have to trust that the dots will somehow connect in your future." Working on Meet the Browns and House of Payne is 360 for me because I work with the same people again and again. I launched Lance Gross' first television show and got to work with him again on When Love Kills: The Falicia Blakely Story. It comes full circle. Same with Tasha Smith, she directed that movie and I launched For Better or Worse on TBS.
Prior to TV One. you were at UP and you were responsible for the network's' first viral video. What's the key to having a successful viral video?
I won't pretend that I know the secret sauce, but after having a personal video go viral as well, if I could give some knowledge, I'd say it comes down to three things
1 — Human Emotion
People want to see real human emotion. They don't want to see it fake or manufactured. They want to see a real human emotion played out.
2 — Surprise and awe
The happier ones seem to have this — a surprise ending, surprise proposal or a surprise car. It is beautiful  to see a surprise in motion.
3 — What would I do
It has to make you feel what would I do if it were me. If you could see yourself put in the person's shoes in the video. It makes you compelled to watch.
If you have all of these, I think they are good components to a video possibly going viral. You can't really plan for it a lot of the time, but the good ones are made of this.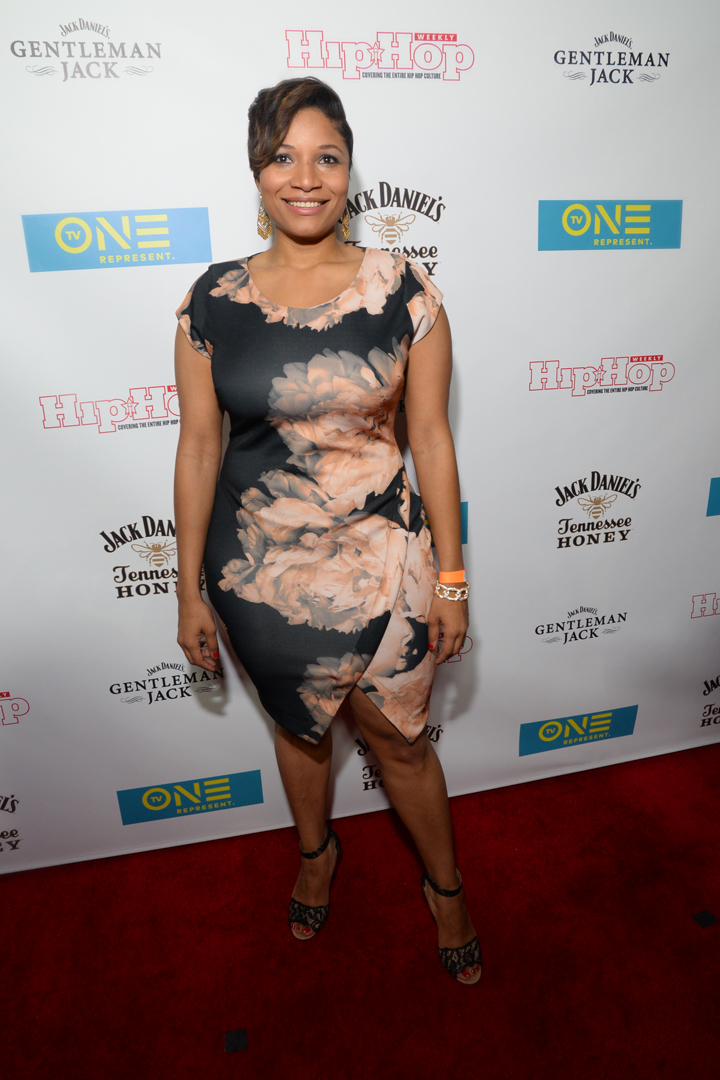 Outside of TV One, what are some shows you are watching right now that are pretty cool?
Oh gosh! I love Queen Sugar. I'm watching Greenleaf. I've also been watching Billions on Showtime. I've watched a little bit of Narcos, which I feel is phenomenal. And I'm in love with Insecure.
What launch at TV One had you the most excited?
When Love Kills. It was my favorite. When you approach a marketing campaign, I always start with the human element. I'm a big believer that you start with your consumer. This is a true story. It's not manufactured. People don't like manufactured unless it's really really good. It was Tasha Smith's directorial debut, our audience loves her, that's black girl magic. Lots of women were behind the camera. Entertainment is still male-dominated, but to have black women in these executive roles putting black women in new roles, that's huge. We're moving people forward overall. We had a phenomenal cast with Lance and Lil Mama like you've never seen her before. I've been in the business for so many years and for the first time, I got goosebumps when I saw the chemistry between Lance & Lil Mama at the photoshoot. I got chills.
For someone wanting to get into television, what type of advice would you give them from a marketing standpoint? What elements do you think get people noticed?
In terms of marketing yourself, I would say build genuine relationships with people. Don't do the whole networking thing and get a card and never call. If you don't have a relationship, reach out to someone who can help you. That's how I started. What I would always do is if person A couldn't help me, I'd ask them to connect me to someone else who could. Never stop with one person. People want to help people who are striving. There isn't a shortage of people who would want to help. The worst someone can say is no. You miss 100 percent of the shots you don't take.