At last! Pearson has a premiere date on USA Network. It will debut Wednesday, July 17 at 10 p.m. following the premiere for the last season of Suits.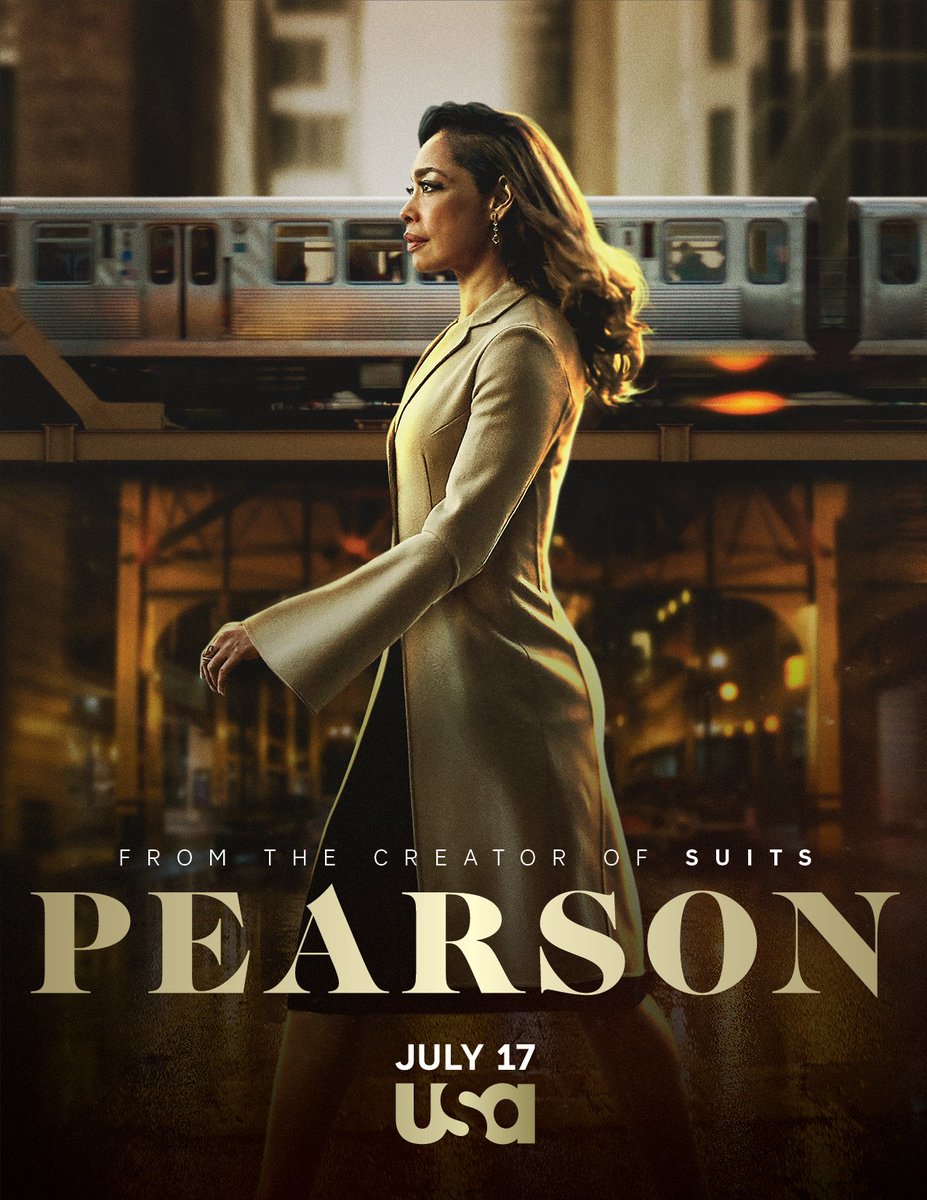 The description: Pearson centers around the world of recently disbarred NYC powerhouse lawyer Jessica Pearson (Gina Torres) as she adjusts to down and dirty Chicago politics. Newly appointed as Chicago Mayor Bobby Novak's (Morgan Spector) right-hand fixer, Jessica is quickly embroiled in a crooked and dangerous new world where every action has far-reaching consequences. With her compulsion to win, Jessica is forced to reconcile her unstoppable drive with her desire to do the right thing - two things very much at odds.
Torres is also joined by Chantel Riley, Isabel Arraiza, Bobby Golec, Simon Kassianides, Bethany Joy Lenz, and Eli Goree.
She will executive produce along with Suits creator/EP Aaron Korsh, Doug Liman, David Barts, Hypnotic's Gene Klein and Daniel Arkin, who will also act as showrunner. Universal Cable Productions will produce.
The spinoff was first announced in March 2018, with NBCUniversal Cable Entertainment's Chris McCumber, President of Entertainment Networks, spoke highly of Torres. "Gina's portrayal of Jessica Pearson as one of television's strongest, most successful businesswomen has made a huge impact with fans. We can't wait to explore this next chapter in the Suits legacy--and a brand new world for Jessica."