UPDATE: After the backlash, Marvel has released a new poster, which features Gurira's name. The studio acknowledged the mistake on Twitter.
She should have been up there all this time. Check out the official Marvel Studios' #AvengersEndgame poster. @DanaiGurira #WakandaForever pic.twitter.com/5V1veWMxlz

— Marvel Studios (@MarvelStudios) March 14, 2019
---
Previously reported:
While we are all hype about the new trailer for Avengers: Endgame, something about the film's official poster has left a bad taste in our mouths.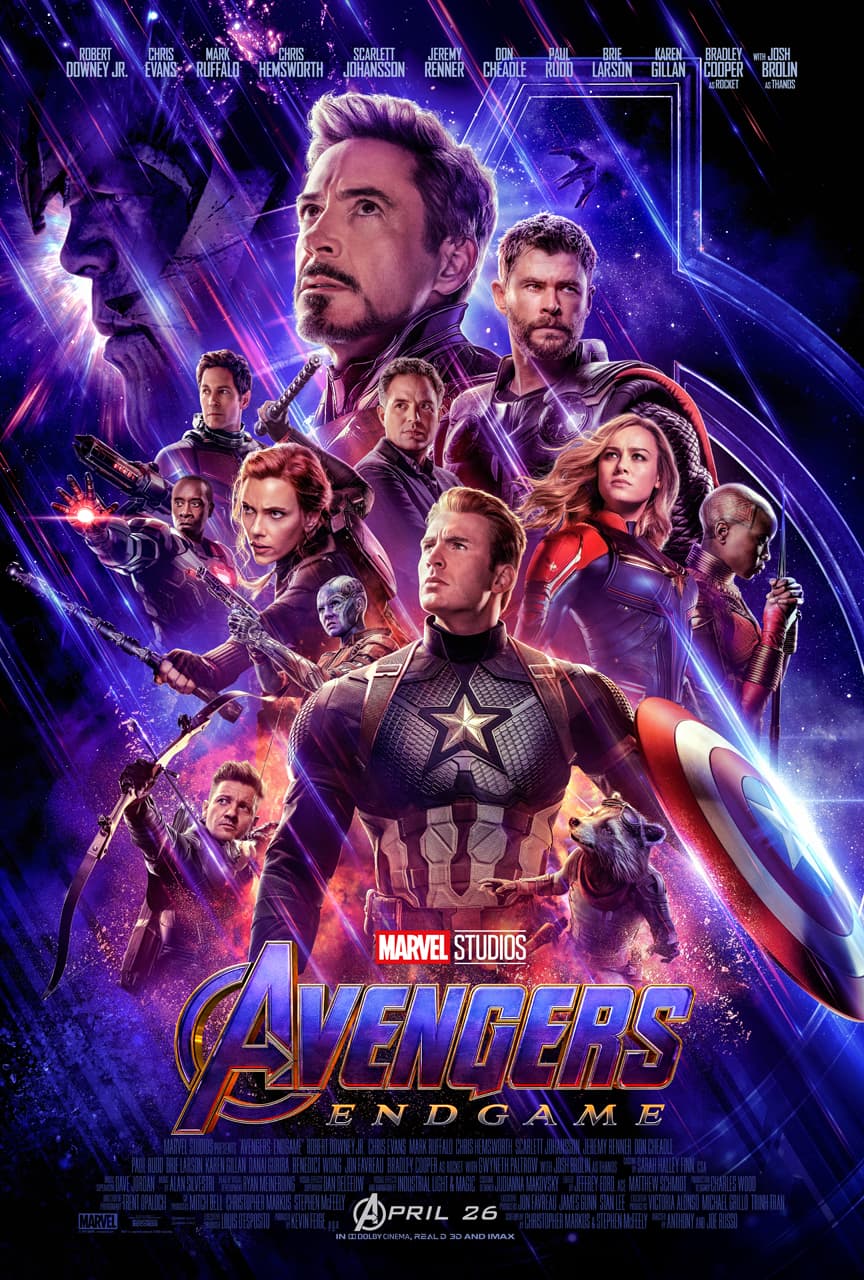 We see Danai Gurira is featured prominently on the poster, yet she is the only actor whose name is not billed at the top like everyone else's. How could this have happened? It likely went through tons of hands before it was published, so this definitely could have been prevented. And for crying out loud, if Bradley Cooper can get top billing as Rocket Racoon, then The Walking Dead star Dora Milaje leader Okoye deserves it, as well.
Fans aren't happy about it.
Badass posted, but why is Danai Gurira's Okoye on the poster but not her name at top? Just curious, @Avengers? https://t.co/YSw67AL0Sy

— Jay Acevedo (@Darth_Jay) March 14, 2019
There are people pointing out that Danai Gurira's name IS on the new Avengers poster at the bottom, but that just makes it stand out even more that her name was intentionally excluded from the names at the top. #AvengersEndgame

— Ryan (@tvisgreat) March 14, 2019
Bradley Coopers name on the poster for the new avengers movie but not Danai. Ok

— mal. [finally saw fury road] (@morosers) March 14, 2019
Why is Danai Gurira not named @Marvel? She's on the poster ???? pic.twitter.com/U8hyoqSn08

— Colpetty (@Colpetty) March 14, 2019
Really does look like Okoye's thinking "Yeah great, so you headline mention every other person on the poster except me" https://t.co/CWVznrBJYi

— ReadItDaddy (@Readitdaddy) March 14, 2019
Also, the Avengers: Infinity War had way more characters on its poster and somehow managed to fit many more names on it than the Avengers: Endgame poster (although that poster did leave off Karen Gillian and Benedict Wong, who are depicted).
Aside from Gurira and Don Cheadle, who also appears on the poster, Chadwick Boseman, Anthony Mackie, Winston Duke and Letitia Wright will reprise their Marvel Cinematic Universe roles in the film.
The film is in theaters April 26.
READ MORE:
WATCH: The First Official 'Avengers: Endgame' Trailer Shows The Remainder Of The Team Ready For Battle