For my fellow black millennials, we rank The Proud Family as one of the best cartoons of our childhood. Disney Channel had seen nothing like it before, and it definitely hasn't seen anything like it since. In 2001 during its first season, the show aired an episode surrounding Kwanzaa. It featured a crop of guest stars including Vivica A. Fox, Samuel L. Jackson and Raven-Symoné, who appeared as members of a homeless family.
While Christmas shopping at the mall, the Prouds come in contact with this family in need, who is asking for help outside of the mall. They track them down and invite them to their house for Christmas dinner. When they come over, the Prouds realize they don't celebrate Christmas, but Kwanzaa. The homeless family's culture clashes with the Prouds, from being conservative when it comes to money, to being vegan to much more.  Over the course of the week, both families are able to learn from each other. However, when the Prouds return to look for the family at the homeless shelter, they have no record of the family existing, and they now appear as a white family as they are able to help.
Since this was such an epic episode of the series and in the spirit of Kwanzaa, here's why The Proud Family's "Seven Days of Kwanzaa" is required viewing:
We learned the principles/days of Kwanzaa, one by one.
Don't think this episode was a crash course in Kwanzaa. We got the real deal, going through each principle for each of the seven days of Kwanzaa –Umoja, Kujichagulia, Ujima, Ujamaa, Nia, Kuumba and Imani.
It had the perfect dose of history lessons and comic relief.
We got the typical hijinks from the likes of Oscar, Bobby and Suga Mama, but we also got serious talk about what Kwanzaa really means, and the importance of being kind and understanding to others.
It discussed social issues and showed a different type of black family than we saw on the network.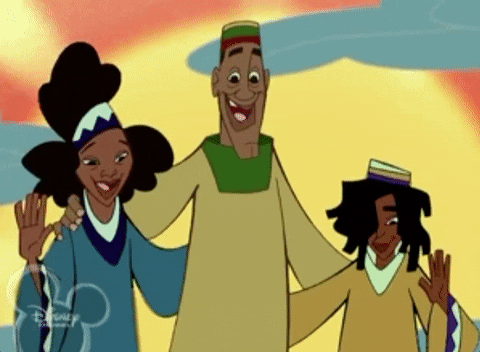 Most black-centric shows on the Disney Channel like That's So Raven and The Proud Family featured presumably middle-class families. In this episode, we are introduced to Margaret, Joseph and Stephanie, a homeless family. In a day and age where we are seeing lots of different interpretations and iterations of the black family on television, it was refreshing to see this in the early 2000s on Disney, a network that typically didn't do as well in this area.
It dispelled the myth that Christmas and Kwanzaa can't be celebrated together.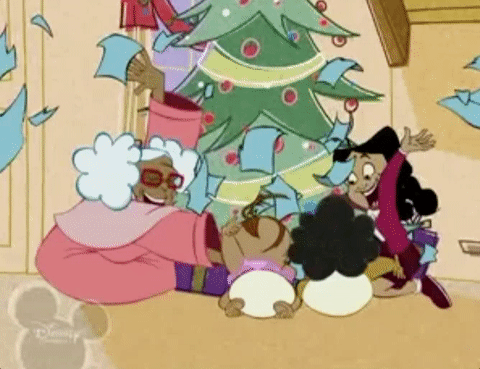 There seems to be this common fallacy that you must celebrate Christmas, Hanukkah and Kwanzaa all separately. This is absolutely false. Not to mention the fact that Kwanzaa is a non-religious, secular holiday anyway. We saw the Prouds indulge in the holiday traditions of both Christmas and Kwanzaa, debunking all your irrational myths.
At this point, if you haven't watched "The Seven Days of Kwanzaa," what are you doing!?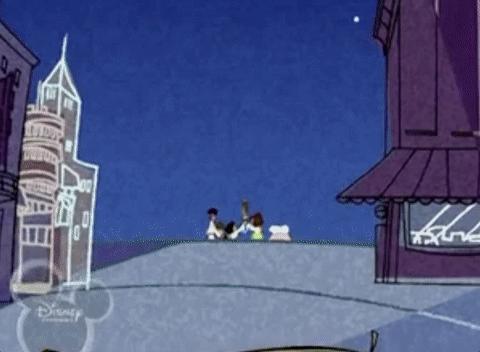 READ MORE:
'Kwanzaa Actually' is a new web series here to debunk common myths about Kwanzaa